The last in the series of three lectures in Edmonton about Omar Khadr.
OMAR KHADR | THE LAW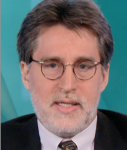 With:     Attorney Samuel Morison, US Department of Defence
When:   Tuesday, November 12, 19:00
Where:  The Atrium at King's University College, 9125 – 50 Street, Edmonton
Samuel Morison has practiced law for more than 20 years and is a national recognized expert on federal executive clemency and the restoration of civil rights. He will speak about Omar Khadr's appeal before the US Federal Court.
[+] the poster of the lectures

[+] the video of the second lecture, by Brigadier General (ret) Dr. Stephen Xenakis