---
Dear friends of Omar,
Please VOTE FOR DENNIS EDNEY.
Dennis Edney is nominated as finalist for the MAX (Muslim Award For Excellence) Gala Award. The goal of the Max Gala Award is to recognize the outstanding contribution of Canadian Muslims and friends of the community.
The award for Dennis would be a timely reminder to the Canadian government (which will soon decide how to proceed with Omar's civil suit regarding government complicity in his torture and denial of rights) that the violation of Omar's rights must be remedied.
HOW TO VOTE: Halfway this link http://www.maxgala.com/votes/ you see the header:
MAX Friend of the Community - Presented by KSM Law. There you can vote for Dennis Edney.
Voting ends March 5, 2016.
MAX Gala writes as follows about finalist Dennis Edney and his role for the Muslim community.
Dennis Edney legally represents Omar Khadr, referred to by media as "Guantanamo's Child." He has represented him in all levels of Canadian courts including three successful appearances in the Supreme Court of Canada. He was appointed as a Foreign Attorney Consultant by the Pentagon to defend Omar, and has visited him countless times over the years in Guantanamo Bay.

He has received noteworthy recognition and awards – the Lieutenant Governor of British Columbia's Human Rights Medal; the National Pro Bono Award; the prestigious Gerald L Gall award by the John Humphrey Centre; the Winnipeg Citizens Award for contribution to Human Rights and Justice; the Paul Harris Fellowship for his contribution to global human rights; and named one of "Canada's 25 Most Influential Lawyers" by Canadian Lawyer.

He finds his most important reward to be helping Omar find his freedom, a task yet unfinished. Omar has been released on bail and currently lives with Dennis. Their legal journey is not yet over, but it is decidedly more hopeful.
Please share the message widely! Thank you!
Free Omar Campaign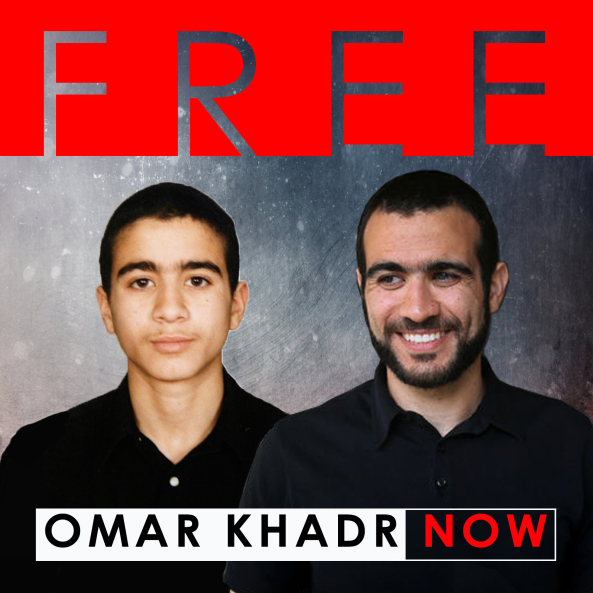 ---