---
Recent 2015 articles in the media about Omar :
---
Christian university in Edmonton offers spot to Omar Khadr | CBC As it Happens, with Carol Off & Jeff Douglas, Feb 5, 2021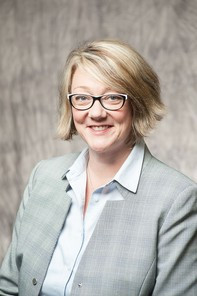 Listen to radio interview here →
"We seek to serve community and society to bring about reconcilation," university president Melanie Humphries tells As It Happens guest host Laura Lynch. "We really feel that society increasingly has become about retribution and fear." She adds that about 30 per cent of the university's students don't identify as Christian.
Humphries, who has spent time with Khadr, says he has been wrongly portrayed in the media — and by the federal government — as a terrorist and a jihadist. "My impression of him is that he's an articulate, thoughtful, non-radicalized individual," she says.
Continue reading →
---
Edmonton university has no qualms offering Omar Khadr a spot | Video by Chris Purdy, Feb 4, 2021
Watch video →
King's University in Edmonton says offering Omar Khadr admission is the right thing to do. The Christian-principled school is giving the former Guantanamo Bay inmate a spot as part of his bail application to be heard next month.
---
Educating Omar Khadr: 'Just doing what we do,' Christian university says | By Colin Perkel, The Canadian Press, Feb 4, 2021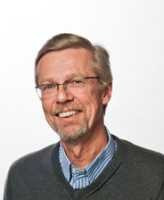 "This completely matches what we're about: Our mission is about inspiring and educating learners to be agents of reconciliation and renewal," Dan VanKeeken, the school's vice-president, said in an interview in Toronto this week.
"We don't have a position on Omar. We're just doing what we do."
Khadr, 28, pleaded guilty in 2010 before a widely maligned U.S. military commission to five war crimes he was accused of committing as a 15-year-old in Afghanistan in July 2002. He is now serving out the rest of his eight-year sentence in Bowden, Alta,. as a medium security prisoner.
He is applying for bail — to be heard in March — pending an appeal of his conviction based on U.S. legal rulings that what he did was not a war crime under either international or American law.
Continue reading →
---
Omar Khadr applies for bail | By Michelle Shephard, Toronto Star, Feb 03 2015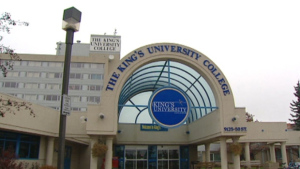 A Christian university in Edmonton has offered to admit former Guantanamo detainee Omar Khadr if he wins his bid for freedom next month after 12 years in custody.
"What better way to prepare someone for success in life than with education," said Dan Vankeeken, vice-president of The King's University, in an interview Tuesday as he visited Toronto.
Although the Khadr case has been highly politicized and has divided Canadians, Vankeeken says the university's decision has been well received by the community.

Continue reading →
---
Omar Khadr hopes to restart his life in Edmonton | By Caley Ramsay, Global News, Jan 31, 2021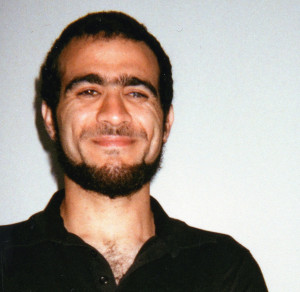 "He's a bright, intelligent, dedicated student and there's a good number of faculty that have been in a relationship with him," said Humphreys. "We feel like it was pretty much a logical step."
Khadr's Canadian lawyer Dennis Edney said the Toronto-born Khadr would live with him in Edmonton.
Khadr's bail hearing is set for March 24. It will be his first attempt at freedom since his return from a notorious U.S. Prison in Cuba where he was held for eight years.
"It's becoming clearer and clearer in the United States from recent cases that Omar's convictions are invalid," his lawyer, Nate Whitling, told the Canadian Press last week.
Continue reading →
---
Khadr hopes to study at Edmonton university, live with lawyer's family | By Sheila Pratt, Edmonton Journal, Jan 30, 2021
Omar Khadr will be offered a place at King's University as a mature student and he will receive help from several agencies and citizens to integrate into the community, according documents filed in court Friday for a bail hearing.
In his affidavit, Khadr, 28, sets out his hopes to stay Edmonton, study at King's, join an interfaith community and play some pickup games of soccer in the neighbourhood if he is released on bail this spring.
Continue reading →
---
Omar Khadr seeks bail pending US appeal of war crime conviction | By Colin Perkel, The Canadian Press, Jan 23, 2021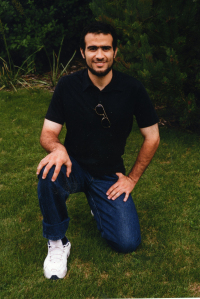 TORONTO – Former Guantanamo Bay inmate Omar Khadr is seeking bail pending disposition of his appeal in the United States against his disputed conviction for war crimes. The bail hearing, set for March 24, would be Khadr's first attempt at freedom since his return from a notorious U.S. prison in Cuba where he was held for eight years.
"It's becoming clearer and clearer in the United States from recent cases that Omar's convictions are invalid," his lawyer, Nate Whitling, said from Edmonton on Friday. "The Court of Military Commission Review is simply taking too long to state the obvious, and so it's time for Omar to be released."
Continue reading →
---