January 11, 2015 marks the 13th Guantanamo anniversary and let's hope it's the last one!
Free Omar Khadr Now are holding a TWITTERSTORM (at 4 pm EST, 5 pm EDT, 9 pm GMT) using the hashtag #IsThisWhoWeAre in conjunction with London Guantanamo Campaign.
In speeches since 2007, Obama has changed his rhetoric time and again, therefore many tweets will address all those broken promises…..
We also address Harper, who continues Omar's 13-year nightmare with his ongoing imprisonment in Canadian detention. Harper invokes the unlawful, incriminating statements that the 15-year-old Omar was forced to make, after being severely tortured in the U.S. black sites.
If you can join the TWITTERSTORM, the prepared tweets are [ linked here ] and while we'd like it to trend at 4 pm EST, 5 pm EDT, 9 pm GMT for one hour, please feel free to use the tweets throughout the day and if other events are going on at that time please use the hashtag and share pictures/etc.
Thank you for joining us in the struggle for justice and freedom,
The FREE Omar Khadr Now Campaign
---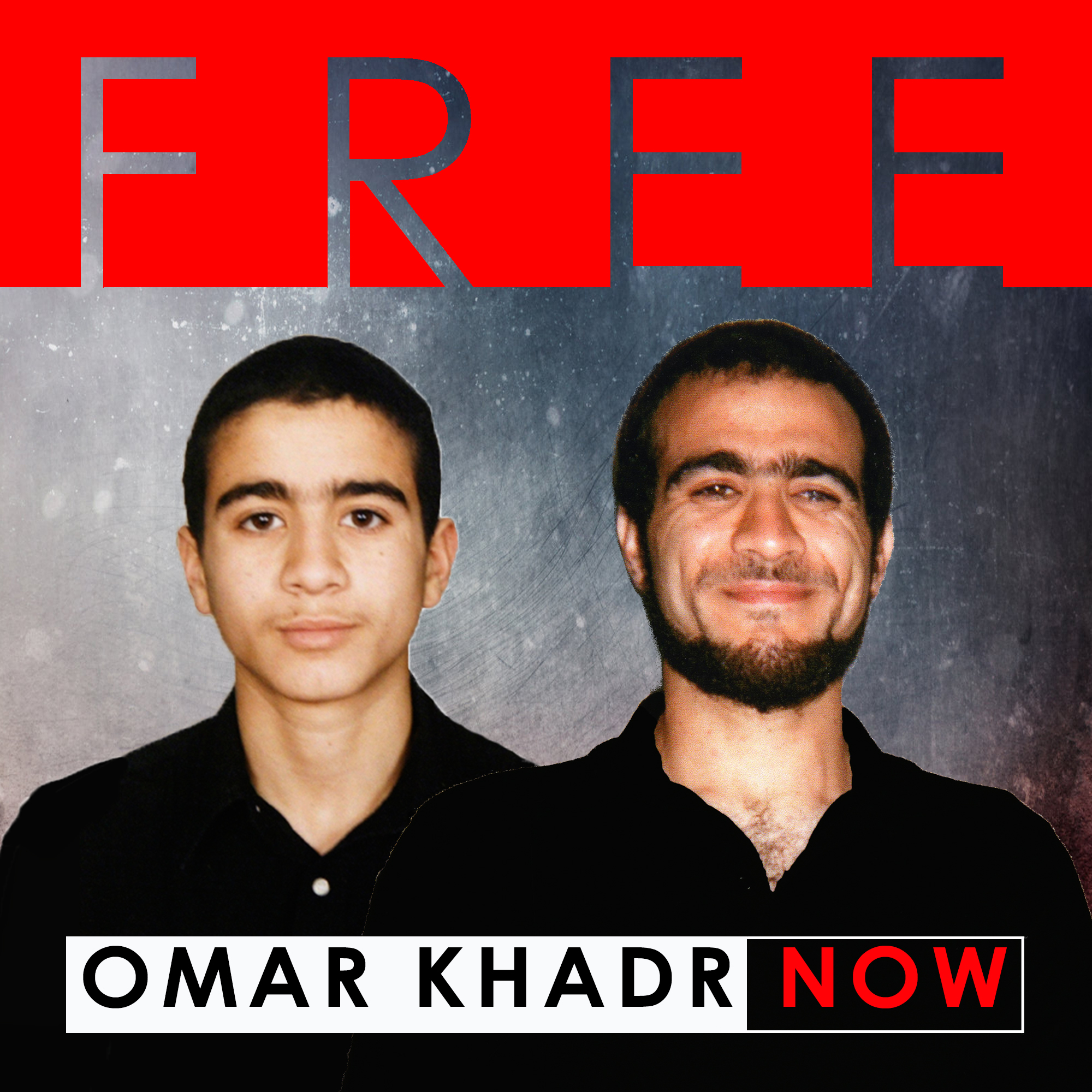 E [email protected]
W http://www.freeomarakhadr.com
FB please follow: Free Omar Khadr Now
"Some cases enshrine the defining moments of their time. Omar Khadr's is one. Future generations will rightly judge our shocking dereliction of responsibility in this matter [and] our collective Canadian failure to extend justice and humanity." - Constance Backhouse, Distinguished University Professor of Law, University of Ottawa.
---